The Career Service is a central service facility for students at the Ostbayerische Technische Hochschule Regensburg (OTH Regensburg). As a bridge between the worlds of education and work, the Career Service is often the first port of call for students and companies alike.
For students, the Career Service offers individual advice on career entries plus personal job application checks.
As well as seminars, workshops and presentations, all the way through their time at OTH Regensburg students can access advice and tips about applications, placements and jobs and about scholarships.
The OTH Regensburg Job Exchange provides students with direct access to internships, final year projects or jobs.
The Career Service can also help businesses make contact with OTH Regensburg faculties, organise joint presentations or seminars and with recruiting through the OTH Regensburg Job Exchange.
For years the Career Service has also been working successfully with the Academic Careers Team of the Agentur für Arbeit (the Federal Employment Agency).
You will find the following offers from all departments on our Job Exchange:
Pre-study placements
Internship semesters
Final year dissertations
'Working student' vacancies
Student jobs
General placements
Graduate positions
Trainee programmes
Jobs requiring some initial work experience
Test the Job Exchange and get the latest offers by email subscription.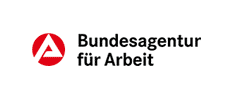 The Academic Careers Team supports students, alumni and academics with career experience:
Advice interviews
Presentations + workshops
Job agency
Funding
Information and brochures
Your contacts

Dagmar Niebling
Regensburg.171-Akademiker(at)arbeitsagentur.de
Do you have internships, 'working student' jobs or final year projects to assign?
Are you looking to fill vacancies with qualified graduates from OTH Regensburg?
Through our Job Exchange you can reach our own 11,000 students plus another 90,000 students at 14 Bavarian universities of applied sciences - Amberg-Weiden, Ansbach, Augsburg, Coburg, Evangelische Hochschule Nürnberg, Hof, Ingolstadt, Kempten, Landshut, Munich, Nuremberg, Regensburg, Rosenheim and Wurzburg.
Test the Job Exchange now!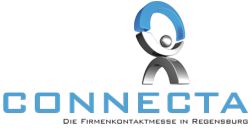 One of Bavaria's biggest business contact fairs will once again be opening its doors on 23/24 October 2019, offering many opportunities for a successful start to your career - with over 150 firms spread over two days, company presentations, jobs, interviews and much more.

www.connecta-regensburg.de [only available in German]
How you benefit:
With just 150 Euro per month you can fund a high-achieving student at OTH Regensburg.
You will be promoting East Bavaria as a centre of science and furthering the integration of science, commerce and society.
You will be boosting your image by adopting social responsibility and can express this publicly by displaying the scholarship logo.
Your commitment as a sponsor will be recognised by OTH Regensburg in publications and on its home page.
You can make direct contact with students who have been awarded scholarships.
Germany Scholarship at OTH Regensburg
[only available in German]
OTH Regensburg offers numerous dual cooperative study options in conjunction with the Initiative Hochschule Bayern.
You are interested?
Please do not hesitate to contact us.
The Society of Friends of OTH Regensburg supports and maintains the network between the university, businesses, students and alumni.
The society promotes teaching, research and further education at the university, encourages young professional high-achievers, and enhances the university's standing both nationally and internationally.
[only available in German]
Alumni are all former students, graduates, teaching and non-teaching staff, friends, sponsors and supporters of OTH Regensburg both at home and abroad.
The Alumni Network is an information, contact and career network encompassing all subjects, institutions and faculties of OTH Regensburg.
Register in the Alumni Online Portal of OTH Regensburg and keep in touch with your former fellow students! [Note: The link takes you to the online portal. Alumni in Germany and abroad may register.]
The IAFW are the 'go-to' people for all matters relating to research and technology transfer. As a central point of contact, the institute can offer interested business enterprises services such as advice on funding programmes, the administrative mentoring and support of research and development projects as well as joint research programmes. Follow the link to review the research fields, centres of competence and ongoing projects of OTH Regensburg as well as their various funding programmes and cooperation partners.
Are you interested in university advertising using media such as promotional campaigns, posters or flyer advertising?
Our university is managed by CAMPUSdirekt Deutschland GmbH. [only available in German]
Would you like to place an advert in the university's Spektrum magazine? (published twice yearly, circulation 5,500)
VMK Verlag für Marketing und Kommunikation GmbH & Co. KG[only available in German]
Contact person: Norbert Bruder,
E-Mail: norbert.bruder@vmk-verlag.de