Career Service
The Career Service is a central service facility for students at the Ostbayerische Technische Hochschule Regensburg (OTH Regensburg). As a bridge between the worlds of education and work, the Career Service is often the first port of call for students and companies alike.
For students, the Career Service offers individual advice on career entries plus personal job application checks.
As well as seminars, workshops and presentations, all the way through their time at OTH Regensburg students can access advice and tips about applications, placements and jobs and about scholarships.
The OTH Regensburg Job Exchange provides students with direct access to internships, final year projects or jobs.
The Career Service can also help businesses make contact with OTH Regensburg faculties, organise joint presentations or seminars and with recruiting through the OTH Regensburg Job Exchange.
For years the Career Service has also been working successfully with the Academic Careers Team of the Agentur für Arbeit (the Federal Employment Agency).
Services
Services for Students
You will find the following offers from all departments on our Job Exchange:
Pre-study placements
Internship semesters
Final year dissertations
'Working student' vacancies
Student jobs
General placements
Graduate positions
Trainee programmes
Jobs requiring some initial work experience
Test the Job Exchange and get the latest offers by email subscription.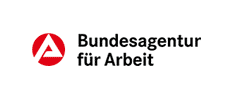 The Academic Careers Team supports students, alumni and academics with career experience:
Advice interviews
Presentations + workshops
Job agency
Funding
Information and brochures
Your contacts
Susanne Wimmer
Dr. Joachim Schulz
regensburg.271-Akademiker(at)arbeitsagentur.de
Services for Business