All students must have health insurance coverage. It is not possible to enrol or re-enrol at a university without health insurance.
In most cases, foreign health insurance and privat insurances with a maximum coverage limit are not accepted in Germany.
Students from countries with a social security treaty with Germany (EU-countries, Bosnia, Croatia, Macedonia, Montenegro, Serbia, Turkey, Tunisia) need European Health Insurance, or an equivalent proof of insurance in their home country.
Germany has a limited insurance treaty with Bosnia, Croatia, Macedonia, Montenegro, Serbia, Turkey, and Tunisia. This insurance will only cover in extreme emergencies. We therefore recommend for students from these countries to sign up for German health insurance.
All other students must sign up for health insurance in Germany.
Students beyond the age of 30 cannot be insured at student rates. They are obligated to obtain private health insurance.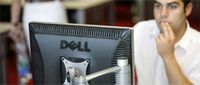 On admission, every student is issued with a personal account. With this you can log in on any of the computers in the various computer rooms (CIP pools) on the university campuses.
Load computer access hours onto your account by purchasing coupons. Coupons are available at cafeterias and dining halls on all campuses.
You will also need your account to...
use printers in the CIP pools
buy memory sticks and networking accessories at the Info Point
to pay the internet charge in student accommodations
InfoPoint and Support for Students:
Rechenzentrum (Seybothstraße 2, Raum 048)
e-mail: support(at)hs-regensburg.de
tel. 0941 943 5120
opening hours:
Mo. - Thu. 10.00 - 14.00
Fr. 10.00 - 13.00
Culture and Living in Germany
A Guide to Germany
A free, multilingual guide for foreigners with practical tips for settling in: Handbuch für Deutschland
Study Guide
Compiled by student representatives, the study guide is a summary of practical tips and knowledge for day-to-day life on campus and detailed information on our university: Study Guide
Emergency Telephone numbers:
Police 110
Fire 112
Ambulance/Emergency Doctor 112
Womens' Emergency hotline Regensburg (0941) 24171
Telephone counselling 0800-1110111 oder 1110222
Cultural Clubs and Networks:
Religious Groups:
Migrations Guidance:
VHS project "Living and Working in Regensburg"
Herr Wiegel,
tel. 0941 507 4434,
e-mail: wiegel.waldemar(at)regensburg.de

Young Migrants' service of the KJF
e-mail: jmd(at)kjf-regensburg.de
Sport:
Sports Centre University of Regensburg
Sports Clubs in Regensburg
---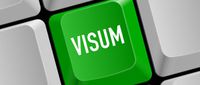 You do not need a Visa to enter Germany if you are an EU-citizen or a citizen of one of the following countries: Iceland, Lichtenstein, Norway, Switzerland, Israel, USA, Canada, Japan, South Korea, Australia, New Zealand, Andorra, Hoduras, Monaco, San Marino, Brazil or El Salvador.
All other students must apply for a student visa before entering Germany. You can apply for your visa in the German embassy or in your home country. Remember that it can take up to two months to process your visa application, so make sure to contact the embassy on time!
When applying for a student visa, you will need to present a university registration approval form. Your registration approval form will specify a time at which you must appear at our university in person for enrollment. In your visa application, please set your arrival date to this day.
In your visa application, you will need more documents, including proof of financial liquidity and proof of health insurance. Find out exactly which document you will need for your visa application at your agency abroad.
If you are planning on taking a German course in preparation for your studies in Germany, you will not yet have a "Zulassungsbescheid" and therefore cannot apply for a student visa. In this case, you should choose a Student Aplicants' Visa. Contact your local foreign office and ask about prerequisites for a student applicants' visa, such as proof of enrollment at a language school, proof of qualifying degrees, and proof of liquidity.
Please note:
Do not enter Germany as a tourist or visitor! A tourist visa cannot be converted into a student visa once you have entered Germany, and you will not be able to study here on such a visa.
EU citizens and citizens of Iceland, Liechtenstein and Norway must apply for a residence permit certificate at the city hall if they are planning on staying three months or longer.
Requirements:
Proof of citizenship for EU and EWR citizens and their families
a valid passport
a biometrical passport photo
Non-EU citizens must register at the city hall within a week of entering Germany and apply for a residence permit. Residence permits will then be issued after enrollment.
You will need the following documents to apply for a residence permit:
residence permit application form
valid passport with a visa
Proof of enrollment at a university
Certificate from insurance company
biometrical passport photos
Proof of financial liquidity
Money for application fees
Please pay attention to the compulsory registration:
You are obligated to register your new address within a week of moving into your room or apartment. Please register at the city hall (foreign departement).
Bürgerzentrum der Stadt Regensburg - Abteilung für Ausländerangelegenheiten
D.-Martin-Luther-Str. 3
93047 Regensburg
Tel. 0941 507 - 1338 / 2777 / 3339 / 4333 bis 4338
Mo - Fr 8.30-12.00
Thu 8.30-13.00 and 15.00-17.30
---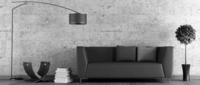 Our International Office has a limited number of rooms in student halls of residence which we can offer to exchange students and regular full-time international students. The rooms differ in size, specification and rates depending on the hall. For organisational reasons it is not possible for you to choose your room yourself, but we will try to find you a room that meets your requirements. Our halls of residence are open to men and women of all religious denominations. In apartment shares, male and female students share kitchens, bathrooms and toilet facilities. Once we have received your completed accommodation application form and accommodation agreement we shall make every effort to reserve a room for you.
Rental periods
The room rental period is always six months (winter semester from September to the end of February, summer semester from March to the end of August).
Contracts are renewed or terminated through the International Office with Hannelore Siegl-Ertl.
Room rates
The rate for a single room sharing kitchen and bathroom is around 200 Euro to 350 Euro per month
An apartment with sole use of bath and kitchenette will cost around 260 Euro to 400 Euro per mont
Deposit
Please note we can only reserve you a room if you pay the deposit and the reservation fee on time.
260 Euro deposit (refundable when you check out)
60 Euro reservation fee (non-refundable)
320 Euro in total
What are the rooms like?
All rooms are equipped with standard furnishings:
Bed with covers, pillow
Desk, chair, cupboard and bookshelf
Internet access
Please supply your own bed linen. Washing machines and dryers are available in the halls. Kitchen utensils are not provided so you will have to bring your own or buy them locally. Mains voltage is 220V.
Where can I eat?
Students can cook for themselves in the halls of residence or eat in the Mensa (refectory) and cafeterias. The Mensa offers hot lunches and dinners from Monday to Friday. Students pay with their Mensa Card which every registered student can obtain for a deposit of 10 Euro.
For any further information on accommodation, please ask Hannelore Siegl-Ertl.
So where do I find affordable accommodation?
1. Halls of Residence
One of the most important questions when foreign students come to Regensburg to study is "Where can I find acceptable and affordable accommodation?" Regensburg is a lively university city with over 25,000 students, so the housing market is always very busy.
Students need to organise their accommodation well in advance and be aware of deadlines for applying to halls of residence. As an international student at OTH Regensburg, you can apply to our International Office for a room in one of our own halls of residence. Alternatively you can apply directly to privately managed halls of residence.
2. Private Rented Housing
Another alternative is to look for accommodation on the private housing market – watch out for ads in the local press and posted up on the "Blackboards" of the OTH and the University.
The following sites are worth a visit if you are searching online:
3. Short-term accommodation
If you are planning just a short stay in Regensburg there are several inexpensive alternatives to hotels:
Youth Hostel, Wöhrdstr. 60, 93059 Regensburg, Phone 0941 57402
Brook Lane Hostel, Obere Bachgasse 21, Phone 0941 6900966
Abotel, Donaustauferstr. 10, 93059 Regensburg, Phone 0941 64090585