BUDDY Programme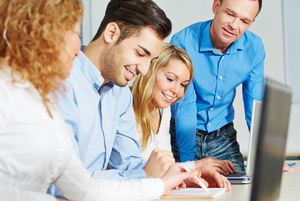 You are warmly invited to join our international "Buddy" programme whose main aim is to promote cultural exchange between German and international students.
German students of all disciplines who take an interest in other countries and different languages and cultures can take you as an exchange student under their wing for one or two semesters. The programme aims to ensure that you as our international students soon feel at home with German culture and language and quickly become part of student life in Regensburg.
At the start of each semester we organize a Welcome Party for international students to which all German students interested in being a "buddy" are also invited.

Ask our tutors for more information: dietutoren(at)gmail.com

Dinners, excursions and parties are organised regularly during the semester for international students and their buddies.